5 great video games Christmas 2017
Published: December 04, 2017 @ 18:08:00 PM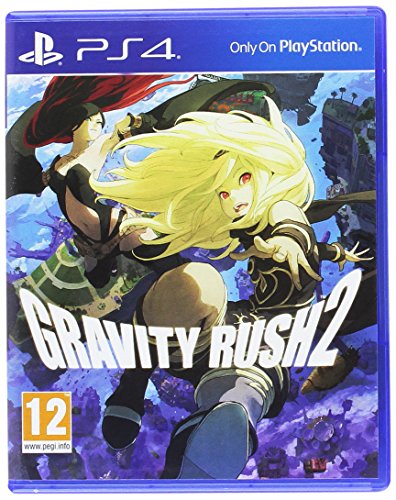 If you are not sure where to start in searching for some good ideas for Christmas video game gifts, take a look at some reccommendations. Find-game has looked at what reviewers are saying about 2017 best games and compared the prices across the console platforms. Take a look at our top 5 games suggestions and note the significant differences in prices.
A Japanese action adventure game which, as the title suggests, allows players gravity defying moves and direction finding. Players can select from three gravity attitudes. The first was present in the first gravity rush, and gravity rush 2 introduces Lunar increasing the speed of 'kat' and Jupiter which makes her heavier and therefore have greater impact. Kat, Raven, and Syd, investigate a gravitational disturbance in the district of Neu Hiraleon and get sucked into the dangerous gravitational maelstrom following an android attack.
A sequel to Injustice, the Gods Among Us, is the story of how Batman attempts to restore order after the fall of Superman and his need to free him following the arrival of a new dark force called the Society and Braniac. Players can 'loop drop' know as the 'Gear System' which allows characters to achieve equipment which alters the ranking of the player and awards them with loot and an experience after each match allowing the collection of experience points. In 2016 it took 4 Best Fighting Games Awards and topped the PS4 Chart in its first two weeks after release.
the war between the Mishima Zaibatsu and G Corporation continues where it left off it Tekken 6, with a reporter who has lost his wife and son looking for justice by researching Mishima family history, UN Intelligence locate Jin but he manages to avoid capture and is rescued by his uncle Lars. This is a game of one on one battles including ' rage art' allowing partial damage of an opponent, and power crush, which allows the player to continue to fight even when being hit by the enemy.
This is a game where the player needs stamina! In an open world environment significantly bigger than overworld in twilight princess, palyers run, climb, paraglide and swim in order to collect weaponry and shields of a variety of forms, which all have a limited lifespan.By collecting various animals as food, the player increases his own endurance by creating meals from his catches. This game has won a variety of awards including 4 best adventure games, and golden Joysticks game of the year.
The daily star hail this to be the best game of the year. Exploring new worlds by airship you can use Cappy to annihilate the bad guys or take over the bodies of other creatures by flinging the cap on them. Once you inhabit these creatures they are used to help you solve each levels puzzles. With all the joy of quality graphics and button bashing magic we come to expect from the Nintendo genius, Super Mario Odyssey is the must have game of the Christmas season.