Looking ahead - autumn/winter 2015
Published: September 21, 2015 @ 15:09:00 PM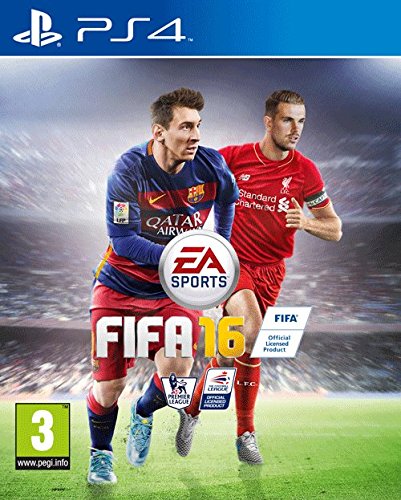 We have certainly seen some great games released so far this year for the whole range of games consoles. Some of the most popular ones have included The Witcher 3 Wild Hunt (PS4, XONE, PC), Grand Theft Auto V (PS4, XONE, PS3, XBox 360, PC), F1 2015 (XONE, PS4, PC), Lego Jurassic World (XONE, PS4, XBox 360, PS3, 3DS, WIIU, PC), The Last of Us Remastered (PS4), Dying Light Be the Zombie Edition (PS4, XONE, PC) and Until Dawn (PS4). Of course these titles are just a very select few from the vast range available from the 2015 releases so far.
Looking ahead to the rest of 2015 we can see the trend of great game releases looks set to continue.
September
September's new releases will certainly get quite a few of you excited, especially the football fans amongst you, because FIFA 16 and FIFA 16 Deluxe edition will be released on 24/9/2015 for XONE, PS4, XBox 360, PS3 and PC. So if you have had your eye on this one – you haven't got much longer to wait. More releases this September include Forza Motorsport 6 (XONE), NBA 2K16 (PS4, XONE, XBox 360, PS3), Metal Gear Solid V The Phantom Pain (PS4, XONE, PC), Destiny The Taken King (XONE, XBox 360, PS3), Blood Bowl 2 (PS4, XONE, PC) and Rugby League Live 3 (PS4, XONE, XBox 360, PS3).
October
Out of the new releases this October we believe the following will prove to be some of the most popular games; Uncharted The Nathan Drake Collection (PS4), Halo 5 Guardians (XONE), Assassins Creed Syndicate (XONE, PS4), WWE 2K16 (PS4, XONE, XBox 360, PS3), Tales of Zestiria (PS4, PS3), Animal Crossing Happy Home Designer (3DS), Tony Hawks Pro Skater 5 (XONE, PS4), Shovel Knight (XONE, PS4, 3DS, WIIU), Rock Band 4 (PS4) and Legend of Legacy (3DS)
November
Novembers new releases will include Star Wars Battlefront (PS4, XONE, PC), Shovel Knight Amiibo (WIIU), Fallout 4 (PS4, XONE, PC), Call of Duty Black Ops 3 (XONE, PS4, XBox 360, PS3, PC), Need for Speed (PS4, XONE, PC), Rise of the Tomb Raider (XONE, XBox 360), Mortal Kombat X (XONE, XBox 360, PS3, PS4 PC), Legend of Heroes Trails of Cold Steel (PS3, VITA) and Sword Art Online Lost Song (VITA, PS4)
December
Some of December's pre-releases already on the site for pre-order include Tom Clancys Rainbow Six Siege (XONE, PS4), Just Cause 3 (XONE, PS4, PC), Xenoblade Chronicles X (WIIU), Return to Popolocrois Story of Seasons Fairytale (3DS) and Mad Max UK (PS3, PC).
We have featured just a few of the titles available for order/pre-order. There are many more to choose from. Please also remember that titles are being added all the time so please keep checking back to see what else will be due out as we head into autumn/winter and towards Christmas!
Once you have decided which game you would like to buy - study our comprehensive list of reputable retailers to get the best price. Order/pre-order it and just sit back and wait for it to be delivered straight to you. Then - enjoy playing your game!